NEWS: All roads from nearby states to Jageshwar, Almora are open and are in good shape.
You have to TREK/WALK in Deodar Forest for approx. 30-45 minutes from Jageshwar Temple to reach our lodge. The WALK is parallel to river with no hike. Please forgive us if you can't walk. Please give us a call after reaching Jageshwar to collect your luggage. Please reach in daytime at Jageshwar. Walking in jungle/forest is more convenient and beautiful during daytime. We are not able to pick you if you reach Jageshwar at night.
Counted among the 12 Jyotirlinga in the country, Jyotirlinga Jageshwar Temple Complex lies in a beautiful narrow valley hedged by monarch-sized, ancient deodars in Almora district of Uttarakhand State in India.
Jyotirlinga Jageshwar is a perfect getaway for pilgrim as well as a perfect tourist place at Uttarakhand for nature lovers.
Jageshwar is well connected by good motorable roads with major northern cities of India. The distance from Delhi to Jageshwar is about 380 K.m.
LOCATED A LITTLE AWAY FROM CROWDED MAIN ROAD JAGESHWAR
Jageshwar Jungle Lodge is approx 30-45 minutes walking distance from Jageshwar temple and is perfect place for those adventurous people despite of any age who can little walk with the river in dense cedar forest i.e, herbal garden (of course SAFE for family with children) and are looking for tranquil escape from hush hush city.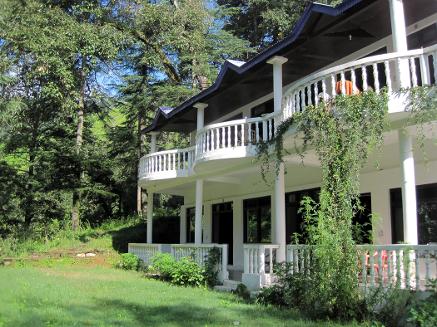 Jageshwar Jungle Lodge
Near Jataganga, Khali Village Jageshwar, Almora, Uttarakhand | Phone/Whatsapp: +91 9818069440
Email:jageshwarlodge@gmail.com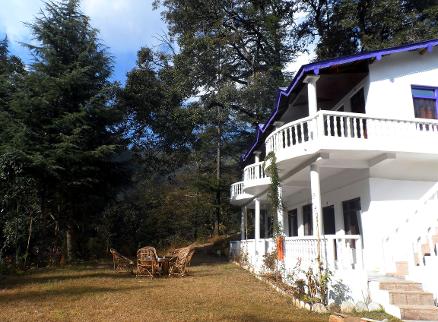 Jageshwar Jungle Lodge is located near the dense and protected Deodar/pine forest in Jageshwar and it is very near to the origin of holy Jata Ganga River.
Jageshwar Jungle Lodge is approx. 30-45 minutes walking distance from the Jageshwar temple, Almora.
The walk from Jageshwar temple to Jageshwar Jungle Lodge is parallel to the holy Jataganga river.
The location of the hotel in the deodar/pine forest made it a perfect place to stay for any nature enthusiast.